Sunday Masses
Weekday Masses
Click on the YouTube link to see description information, including scripture readings and references. Please like and subscribe!
Church is currently closed
Due to the current Greater Sydney lockdown, all Masses are cancelled until further notice.
Celebrate Mass with us
We are Covid-Safe
You do not need to pre-book to attend any Mass – simply turn-up early.
Our current capacity is 90 people (May 2021).
Install the Service NSW app on your phone and sign-in quickly and easily.
Wear a mask (now optional).
Please check the parish bulletin for any changes; and for Mass times at Christmas, Easter, and other special occasions.
WEEKEND
Saturday: Vigil Mass 6pm
Sunday: Mass 9.30am
Sunday: Italian Mass 11am
WEEKDAYS
Tuesday: Italian Mass 10am | Mass 6pm
Wednesday: Mass 12pm
Thursday: Adoration 5:15pm | Mass 6pm
Friday: Mass 12pm
Please complete this form to update your information with the parish office.
For the sacrament of Baptism, click here. For the sacraments of first Reconciliation, Holy Communion and Confirmation:
Enrolment in the Sacramental Program for 2021 has now closed.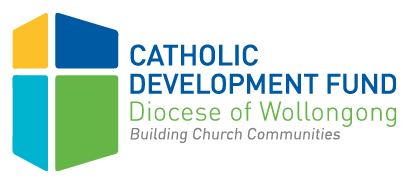 There are many ways that you can help enable the liturgical, sacramental, pastoral and charitable works of your parish.
Please note, if you would like to split your planned giving into a first and second collection amount, you will need to set up two recurring payments as there are two bank accounts.
Bank account details
First collection (support the clergy)
Account name: Corrimal Presbytery
BSB: 066711
Account number: 002086
Second collection (support the Parish)
Account name: Corrimal Parish
BSB: 066711
Account number: 003669
The Eucharist is the highpoint of the Christian life – it is both the source of our life in community and the summit of all we do.
Holy Week Holy Week – Tuesday 7pm – Mass of the Chrism (St Francis Xavier Cathedral, Wollongong) Holy Week – Wednesday 7pm – Second Rite of Reconciliation The Sacred Triduum (Holy Thursday – Easter Sunday) Look below for video links for each service. Holy Thursday 7pm – Mass of the Lord's Supper Altar of Repose …
Sacraments
In the sacraments of initiation – Baptism, Confirmation and Eucharist – we are freed from the power of darkness. We are joined to Christ's death, burial and resurrection. We receive the Spirit of adoption making us God'
Parish Life
A Parish Pastoral Council consists of the Pastor together with a group of parishioners chosen by the parish community. The